Kansas City Car Accident Attorneys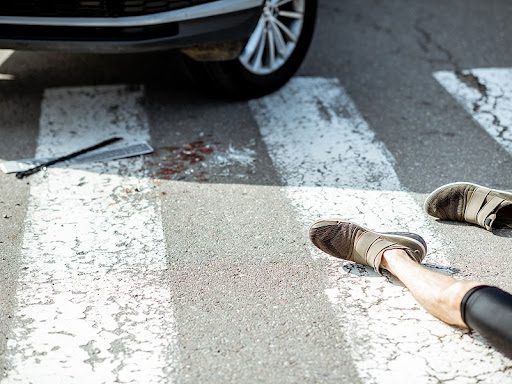 Each time you set off on the roads of Kansas and Missouri, you're entrusting your life - and those of your loved ones - to the responsible behavior of every other driver sharing your path. Sadly, this trust is not always rewarded. With the unsettling frequency of negligence behind the wheel, it's no surprise that traffic mishaps can and do occur, varying from collisions involving family cars to those involving commercial trucks, motorcycles, cyclists, pedestrians, and even trains.
A car crash accident in Kansas City can shake up your world in ways you never anticipated. The physical injuries you sustain can spiral into a cascade of burdensome medical bills, a hiatus from work, and in dire cases, a life-changing disability. Should you find yourself an unfortunate victim in an accident, not at fault of your own, know that there's a recourse. A claim against the errant driver's insurance policy could be your rightful path to justice.
The zigzag road of auto insurance claims can be daunting, leaving you unsure of your next turns. This is where the experienced motor vehicle accident attorneys at Kendall Law Group step in, transforming your journey of seeking justice from a legal maze into a well-navigated route. Backed by their decades of expertise, they've helped countless individuals and families regain control of their lives after the trauma of serious injuries. Trust them to shoulder the claims process, liaise with adjusters, and negotiate a fair settlement for you, all while you focus on what truly matters – healing and recovery.
Car Accident Lawyers In Kansas City Missouri
In the aftermath of a motor vehicle accident, remember, the first call you make should be to the police. A documented police report is your shield against potential denial of your claim by the at-fault party's insurer. If you're injured, prioritize a medical check-up without delay. Follow your doctor's advice diligently and keep all your medical appointments. Stay in touch with your attorney, updating them about your treatment and forwarding any medical bills you incur. For an easy guide to navigate these troubled times, we've put together a free brochure, What to Do After An Auto Accident, ready for you to download.
Keep in mind, insurance adjusters are not your allies. Their modus operandi often involves undervaluing your injury claim, denying liability, or even blaming you for the mishap or downplaying your injuries. Therefore, never admit fault, and refrain from making any statements without your attorney present. When in doubt, remember to reach out to a trusted Kansas City auto accident attorney.
For further guidance, download our free brochure, 10 Steps to A Car Wreck Claim.
Car Accident Lawyers Near Me
If a motor vehicle accident has brought your life to a standstill, our empathetic and experienced attorneys at Kendall Law Group are ready to stand by you. Contact us for a free case evaluation today. Reach out to us at (816) 531-3100. Remember, you're not alone on this journey.