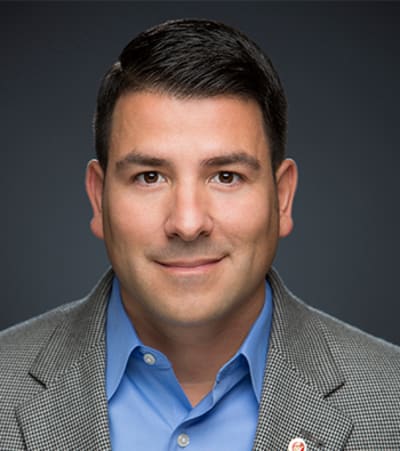 Javier A. Centonzio moved to the Kansas City area from San Juan, Puerto Rico, at a very young age. He is a proud Veteran of the U.S. Marine Corps and the Kansas Army National Guard. He also worked at the Union Pacific Railroad as a conductor and a locomotive engineer. Javier began his legal career focused solely on Veterans' Disability cases but decided to pursue his Masters of Law (LL.M) in Elder Law to provide his clients with a broader range of representation.
After a couple of years of practicing law, Javier started taking on personal injury cases when his current clients complained of their poor representation from the "big" law firms. Some of the common complaints he heard from his clients were that they could never speak with their attorney and that a non-attorney case manager handled their cases. Javier knew that these clients deserved better representation, so he began taking on a limited number of personal injury clients. His background in Elder Law has also proved helpful in cases involving negligence by
long-term care facilities.
Javier has successfully represented clients in personal injury matters involving car accidents, assisted living facility negligence, nursing home negligence, and premises liability.
Javier graduated from Park University with his B.S. in Political Science and Legal Studies and received his J.D. and LL.M. from
Stetson University College of Law.
Javier has an office in Kansas City, Missouri, and Largo, Florida. He is of Counsel to Kendall Law Group.
J.D. - The University of Missouri at Kansas City, 1990
J.D - Stetson University College of Law.
LL.M. - Stetson University College of Law.